What People Are Saying About DogWatch of the Eastern Shore
Sally F.
DogWatch is the greatest...David not only installs but helps train and is always available if issues like power outages and broken lines. He is so responsive. Our dogs are safe and happy.

We want to hear from you! Write us a review on Google+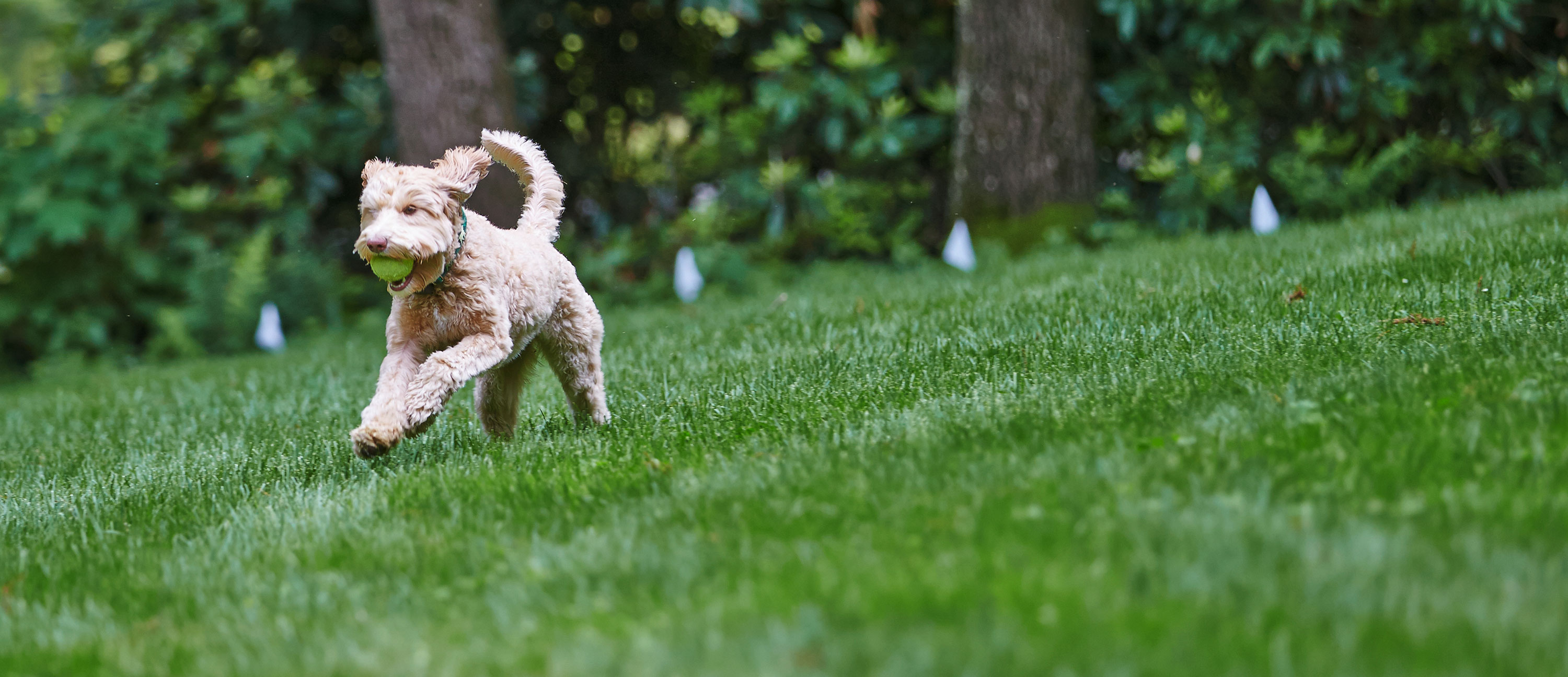 Steve B. – IACP Certified Dog Trainer, owner of the Dog Squad
I want everyone to know that I used to represent Invisible Fence but now I recommend DogWatch. He has helped several of my clients and they love him. His product is better and his installations, training and service are second to none. Call him. You won't regret it.
Rick R.
We have a Dogwatch hidden fence at home that has made a huge difference, particularly with our younger dog. Thanks to David the dogs got the right training from day one and it has worked great!

After two years of living with the fence our younger dog 'decided' that when she's not in the yard she could go a bit too far afield on her unleashed walks. Dogwatch had the solution with the Big Leash remote e-collar and once again David was there to teach us how to use it properly.

Both products have made a great difference in keeping the girls safe.

We've had a couple of 'glitches' with both products but David has always been right there with GREAT customer service. Recently the Big Leash collars and controller were failing - two days later David was here with new units - no questions, no hesitation, just make it work.

They have great products that will work if you listen, learn and teach your pet. David does great training for the pets and more importantly, the people. Even better is the customer service. When I've had a problem he's been great about responding and fixing it.

Highly recommended and appreciated.
Alice A.
Dogwatch is the only thing that keeps our dog on our property! We live on approximately an acre of land and it is logistically impossible to fence in. Even if we did have fences, our dog would surely jump them. She is quite smart and occasionally "tests" her boundaries but the Dogwatch fence keeps her safe and gives us peace of mind.

Indoors, we bought 2 local receivers, one for the formal living room and one for the kitchen counter. She hasn't jumped up on the counter since!

David came out again recently, as the gardeners cut the wire while taking down some massive eucalyptus trees. He also extended our fence boundaries to give her more room on the property to roam. Speedy, super service!

If we get another dog, I'm sure we'll be calling David again to help us train him. 🙂
Gail E.
David explained everything clearly -- gave me an estimate and installed everything within the same week. Great system, reasonable price and patient, helpful training.
Falicia C.
Love this company! I was comparing between two companies and Dog Watch is definitely the superior. They offer underground tubing for your wire fence, which no other company offered, a lifetime warranty, and by far the best customer service. I was a little skeptical to choose them because they are so far from my home, but have been at my beck and call ever since. The fence works great and my dogs are so happy to run free!
Debi C.
Dogwatch Hidden Fence has changed our family's life. Before installing Dogwatch Hidden Fence, we had to be ever so careful when we opened the door so our two beastly dogs would not dash out and away; they would escape, and we would spend time roaming the neighborhood anxiously hoping to find them quickly and safely! Then, David and Dogwatch came to the rescue - now our dogs never leave the yard. They are free to roam the one acre property, and we know they will be "home" at all times. It is such a peace of mind. Also, David responds rapidly to any repair needed to the Dogwatch system. It is a great product and David represents it well.
Jay V.
We could not be more impressed! David installed our fence several years ago and it worked to perfection. We more recently experienced some problems working the equipment, and despite the time lapse David came out and fixed the problems free of charge. Even better, "the problems" were mostly "operator error", and David expressed no irritation with said "operators" (us). Honestly, David's integrity and focus on customer service could not be better. I give his products and service my highest recommendation without hesitation.
Christine C.
David came to set up a new transmitter on an old system from another dealer. He was prompt, professional, and courteous. He was able to use the existing wire and provide two receiver collars for a reasonable price. I have two Schipperkes who run really fast and although they mostly stay around they can momentarily lose their minds and run off faster than the blink of an eye. We like to have them outside with us in the summertime. This system works great to allow them to be with us without us having the fear of losing them. We all enjoy our "outside time"!
Jill H.
Excellent service! Love the great customer service given by David - the man who set me up with DOGWATCH!

Our dogs are staying in!

Way to go David and DOGWATCH!
Kristine H.
A friend referred me to David 3 years ago when we put in a new lawn - I had been frantic trying to keep the dogs off the lawn to prevent them from burning holes in it! David came and installed an electric fence around the lawn and 3 years later I still have a beautiful, green lawn! Since then he's also solved our large dog's counter-surfing problem in the kitchen and our small dogs running out the gate issues... He is prompt, courteous, responds to messages quickly and has been a joy to work with!
Tell Us Your DogWatch Story!
We'd love to hear from you, too! Please consider filling out our customer feedback survey to tell us about your experience with DogWatch.